My history begins a long way away, in Val d'Illasi, more than forty years ago. For my family's fields are there, and I worked there as a child, side by side with my parents. A passion for the earth, as the seasons unfold, became ever more deeply rooted, pushing me to study crop sciences, which completed a course of knowledge that I really began in the fields, in contact with the soil and our local area.
When I was 20 I met the man who changed my life, Giuseppe Quintarelli, my future father-in-law, with whom I worked for years in his winery.
Those were years filled with intense, hard work, during which I honed my profession, measuring my skills against the great classic wines of the area – Amarone, Valpolicella, and Valpolicella Ripasso. My training and my identity became increasingly better-defined, and I developed my own personal vision of the winegrower's profession: in my belief, it is closer to that of an alchemist in continuous search for the philosopher's stone that changes lead into gold. It is precisely this striving towards ceaseless research that impelled me later to establish and grow successfully some dozen wineries in the area.
In 1999, I felt that I had by then acquired enough experience in the viticulture-winemaking field, and so, through the recovery of an old sandstone quarry, emerged Zýmē, in San Pietro in Cariano, in the heart of Valpolicella Classico. The winery grew slowly, in tandem with the evolution of my way of conceiving a winemaking operation.
I thought long and hard about the fundamental values on which the profession of grapegrower and winemaker should be based: culture, research, and transparency. Culture, for me, is an ethical culture, an awareness that one is part of a local area rich in history and traditions that must be preserved and enhanced. Maintenance of venerable cultivation and winemaking practices and the recovery of ancient indigenous grape varieties are concrete interventions that are evidence of respect for one's origin in that local area. Research is the attempt to reach the cleanest simplicity, cutting away all that is superfluous; after years passed in increasing the refinement of wine, today I strive to coax out and showcase its most essential elements: its purity and its primitive character. I love risk and experimentation, and this revolutionary spirit has led to the birth of some of the wines that are among this winery's most iconic.
What I require of a wine is that it be transparent–in other words, that those who enjoy it can "read," in every sip, the history of the osmotic interconnection between my identity and the land that I love, defend, care for, and renew.
PERSONAL INFORMATION
Born in Boscochiesanuova (Verona), 14 Febrary 1963. Three daughters Lucia, Marta, Elisa and one son Giovanni.
STUDIES AND TRAINING
1981 Certificate, Scuola Agraria
1989 ONAV course
1989-1992 AIS courses, first, second, and third levels
1990/91 Accademia Italiana Maestri Sommeliers courses
2001/02/05 SIVE courses (France, Italy, USA)
2010 Member, FIVI – Federazione Italiana Vignaioli Indipendenti (Italian Federation of Indipendent Winegrowers)
From 2013 to 2017 FIVI National Counsellor
From 2014 to 2017 Consorzio Tutela Vini Valpolicella Counsellor
Wines
Projects created for following wineries:
Trabucchi – Illasi (VR)
Pasqua – San Felice Extra (VR)
Bertani – Grezzana (VR)
Santa Maria alla Pieve – Val d'Illasi (VR)
Aneri – Legnago (VR)
Zaō/Marzotto – Verona. (VR)
Musella – San Martino di Buon Albergo (VR)
Creation of all of Zýmē's wines
1999 Harlequin (from 15 grapes, 4 white and 11 red)
2001 Oseleta (100% oseleta)
2001 Amarone Classico della Valpolicella
2001 Riserva "La Mattonara" (historic blend)
2001 Amarone Classico della Valpolicella (historic blend)
2002 Kairos (from 15 grapes, 4 white and 11 red)
2004 Vigneti (50% Valpolicella, 50% Bordeaux blend)
2006 Valpolicella Classico Superiore Ripasso (historic blend)
2006 Metodo Classico millesimato pas dosé (100% Pinot noir)
2006 From Black to White (from a natural genetic mutation of Rondinella)
2007 602020 Cabernet (60% Cabernet S. 20% Cabernet F. 20% Merlot)
2008 Tranaltri – Passito bianco (70% Trebbiano toscano, 30% Garganega)
2009 Valpolicella "Reverie" (historic blend)
2011 Recioto Amandorlato "Al mio maestro" (to my teacher)
2015 Syrah
PASSIONS: Beauty in all its forms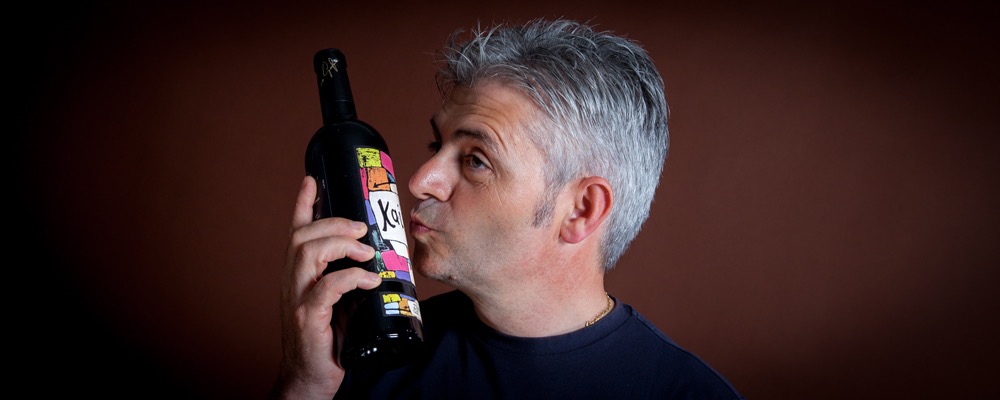 Prior Activities
Current
1999 to present: Founder-owner, Azienda Agricola Zýmē (San Pietro In Cariano – VR)
Previous Activities
1993-2010 Consulting oenologist and agro-expert for numerous wineries
1987-1997 Co-partner, Azienda Agricola Giuseppe Quintarelli (Negrar, Verona)
1982-1986 Manager, Livestock Department, Azienda Agricola Lino Grigolini (Zevio, Verona)
1981 Manager, Livestock Department, Az. Agraria Johan Rochat. (Bière, Canton Vaud, Switzerland).
Wineries Created From Zero
1993/2000 Villa Monteleone, Sant'Ambrogio di Valpolicella (Verona)
1995/2002 Tenuta Sant'Antonio, Colognola ai Colli (Verona)
1995/2010 Marion, Marcellise di San Martino Buon Albergo (Verona)
1999/2010 Cantrina, Bedizzole (Brescia)
1997/2010 Coali Tenuta Savoia, Sant'Ambrogio di Valpolicella (Verona)
1998/2007 Marchesi Fumanelli, San Pietro in Cariano (Verona)
2000/2010 Montecariano, San Pietro in Cariano (Verona)
1999/2001 Buglioni, San Pietro in Cariano (Verona)
2003/2010 Monte dall'Ora, San Pietro in Cariano (Verona)
1999/2010 Conati, Fumane (Verona)
2003/2007 Latium, Mezzane di Sotto (Verona)
2003 Zýmē San Pietro In Cariano (VR)